The past couple of months have seen a number of our students and recent graduates awarded prestigious prizes and scholarships.
Firstly, our recent graduate Ms Gabrielle Jack was co-winner of the Supreme Court of Victoria Prize for her Honours thesis. Her study 'A Critical Examination of the Continuing Detention Regime for Terrorist Offenders' which was supervised by our staff membr Pascale Chifflet. This represents back to back wins for Ms Chiflet, whose supervisee Paul Kidd, won the award for his project ' 'Dangerous disease, dangerous desire: The criminalisation of HIV endangerment'. Well done all!
The following day, our student Randa Rafiq was awarded the inaugural Professor Riaz Hassan Prize for Best Honours Thesis from the Australian Association of Islamic & Muslim Studies. Her research project was entitled the 'Rocky Road to legal pluralism' and was supervised Associate Professor Kerstin Steiner.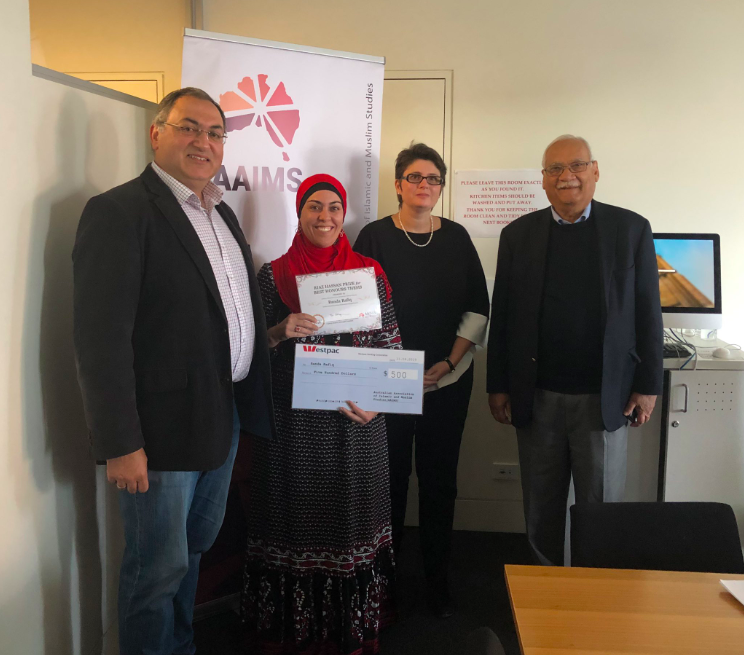 Other great news to reach us in the last month was the awarding to current third year student Hannah Gandy of a prestigious Order of Australia Association Foundation Scholarship. Hannah is a Bachelor of Arts and Law student, who attended The Pavilion School – a Victorian State Secondary School for students who have been disengaged or excluded from mainstream education. She was recognised for her community work, including reengaging students in education. Read more on Hannah's story and inspiring success here – and it is a story not to be missed! The Chief Justice of Tasmania, His Honour Alan Blow AO, presented Hannah with her scholarship in Hobart, Tasmania.